Floor Polishing Services
Max Cleaning Services have over 25 years experience in the industry, offering a range of comprehensive services to residential and commercial clients across London and the surrounding areas. Our floor polishing services extend beyond marble floor cleaning, polishing and restoration. We have experience in working with a range of flooring materials, including granite, concrete and even timber floors.

Granite Floor Polishing
Compared to marble, granite is a less porous material and more forgiving for practical areas such as kitchens and bathroom. It's available in a wide variety of colours to match different decorating styles. Caring for granite is very similar to caring for marble flooring, such as not using acidic cleaning agents and minimise any abrasive actions. Max Cleaning Services are experts at restoring and polishing granite floors, including hotel entrances and restaurant floors.
Concrete Floor Polishing
Although it may not sound as prestigious, polished concrete is an increasingly popular flooring solution. Unlike natural stone, they can be cast to the specifications of the client and once polished, the aggregate chips can add depth to the surface texture. Concrete can be polished to the same reflective state as marble and granite flooring. Our concrete polishing services are available to residential and commercial clients, including working with contractors and architects on your design project.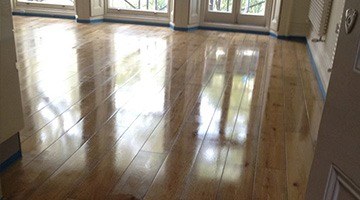 Wooden Floor Sanding
The timeless appeal of timber is as popular as ever in residential homes, where it's often preferred for it's warmth. Wood is a durable material and can last for years if treated and cared for correctly. Over the years, they will often suffer from the same wear and tear which ails natural stone surfaces. We can offer a specialist sanding and restoration service to your tired, lifeless floor and restore it to its former glory.
Carpet Cleaning
Max Cleaning Services are fully trained and insured to carry out carpet cleaning in both residential and commerical properties. We can work with carpets of all pile length and material. We use a professional ProChem system to help restore your carpet from pet stains, food spillage and general wear and tear. We can offer this service at the same time as restoring your stone floors. If you'd like to enquire more about this service please contact us via 020 7101 4549.
We have 25 years experience in providing clients across London with comprehensive cleaning, restoration and polishing services on different floor materials. Our serices are available to private residential properties as well as commercial properties such as restaurants and hotels. To arrange your your free, no-onligation quote, please contact us via 020 7101 4549 or use the form to forward your query.